The Sirri Saqti Foundation has 3 Trustees at present whose profile is detailed below.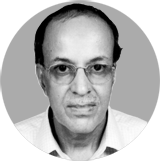 Dr. Mahmood YacoobMBBS
A medical doctor and a social worker, Dr Yacoob's giving spirit is the base and the guiding direction for TSSF. He has worked selflessly for the welfare of the underprivileged providing free medical advice, financial assistance and more. Having completed several social and cultural projects, in TSSF he guides us with his personal example of simple living and selfless giving.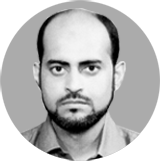 C.A. Abdul Rahim FCA, PGDBM (XLRI), MIMA, AMT, DTM
A Chartered Accountant and Management Consultant, CA Rahim works with the government and International Development agencies on various public sector development projects. A public speaker and trainer, he is the founder of TSSF and the mind behind several of its innovative initiatives. He believes in continuous improvement and focuses on building quality and positive attitude in the youth of the country through TSSF.
Mr. Zulfikar Ali Niyazi B.Com
Mr Niyazi is Man Friday – the one person who oversees all operational aspects of the Trust. With unflinching dedication and boundless energy, he is the person on the ground making things happen at TSSF.